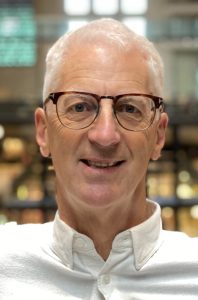 Simon Pole BSc C Eng FIStructE MICE MRICS MAE of Pole Structural Engineers Reports has been inspecting and reporting on residential building defects, including cracks in residential property for more than 40 years.
Simon is well known within the profession and has regularly provided training courses and lectured at The Institution Of Structural Engineers and the Party Wall Society together at numerous firms of Chartered Surveyors.
Pole Structural Engineers Reports is a specialist company advising all manner of buyers, sellers and owners of residential property.
This article, together with several further blogs to be published shortly, is an introduction to cracks in buildings, explaining in simple terms what they are, why they occur, whether they are something to worry about and what to do about them.
This article introduces the topic and covers:
What is a crack?
Why do we worry about cracks.
Introduction to cracks
Cracks are, understandably, a very emotive subject. Our property is usually our largest financial investment and anything which appears to damage it, can be a worry. The very mention of cracks conjures up images of something breaking or not being strong enough and, in rare cases, be a significant problem involving heath and safety. Normally cracks are just a nuisance that can be dealt with quite routinely. Whilst repairs are often routine, the prospect of them reoccurring is often high and reducing the risk of them reoccurring or eliminating such risks in the future is far more difficult. A structural Engineer can help you appraise this risk. See later article on Building Insurance issues.
In most scenarios, cracks are more routinely repaired, a bit like a dent in the bodywork of a car, and can normally be lived with. This article provides clarity on the subject and offers some reassurance.
1. What is a crack?
In simple terms cracks are the "pulling apart" of brittle materials, whether bricks, plaster or render.
Most domestic property is built using clay bricks, which are strong when compressed but relatively weak when pulled apart or "in tension".
Cracks generally occur when there is a change of circumstance or environment either to the wall surface itself, for example temperature or moisture changes, or more significantly when there are changes to the volume of the supporting subsoil:
Changes in moisture and temperature result in minor effects such as normal plaster or render cracks.
Where there has been recent building work there may be slight changes to weight loading stresses.
When all other factors are stable but there are changes in ground conditions, for example, the drying out of London Clay soil due to trees sucking moisture from the soil, can cause varying degrees of cracking. See later articles.
2. Why do we worry about cracks in our homes?
Whether buying or selling a home, cracks can be a major issue, and up to 75% of our Structural Engineers Reports arise at the point of sale for this reason. The remaining 25% tend to be for existing homeowners worried about cracks and whether they should notify their Insurance Company.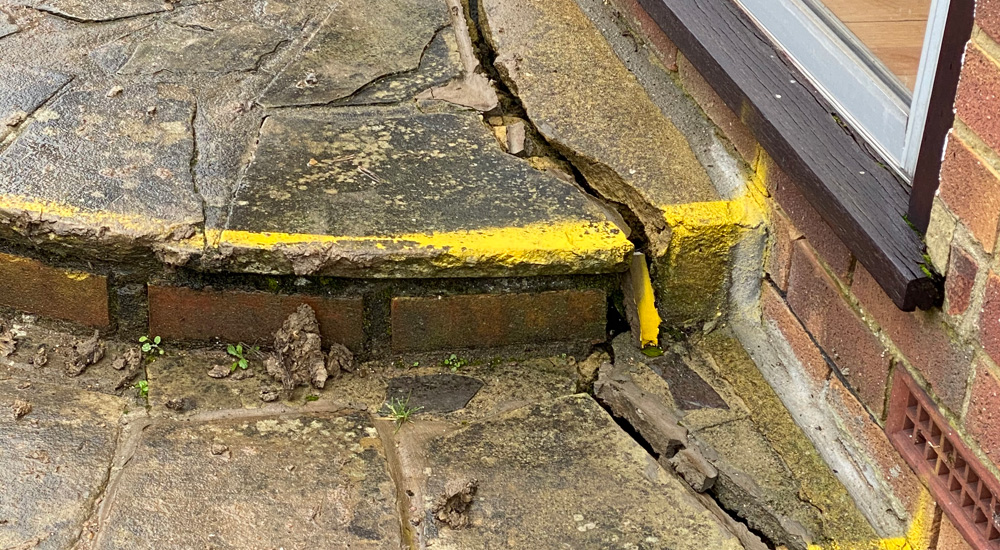 There are all manner of reasons to be concerned about matters of movement and cracking, whether buying or selling, as a Surveyor of property responsible for mortgage valuation or as a bank, Building Society or an Insurance company considering household insurance risks. Solicitors and Estate Agents advising the various parties will also want to understand the risks involved. (link to each other profession when we have an article on each)
Cracks of any sort tend to be a warning for what could be a problem. They may not necessarily an issue but their sudden appearance and widening over time or reoccurring in newly decorated walls may indicate a problem. It is the not knowing which often causes concern and the need for our advice and reporting.
Other professions will not mind me saying that it is only when a Chartered Structural Engineer inspects and reports on cracking and movement that the client tends to be completely reassured. The training of other property professionals might include a general awareness of cracking and movement but their many areas of expertise covers so many other aspects that they cannot be expected to be experts in each particular specialism. Much like a GP Doctor who will provide an initial opinion, then refer the patient to a specialist for particular aches and pains within those particular organs, muscles and tendons etc.
For the above reasons it is increasingly common for Surveyors and other property professionals to recommend a structural engineers report.
More detailed articles will shortly appear to assist each property profession but the following points are the key reasons why each party to a typical property sale might have cause for concern:
You have an immediate vested interest and therefore need to be reassured that your property is safe and strong, whether simple repairs are required or more detailed investigations and repairs may be required. You could also need advice before notifying your insurance company, either in general or for concern of non disclosure, which may jeopardise a future insurance claim, increased premium or even removal of subsidence cover. Some Insurance companies ask for a structural Engineers Report to accompany a claim in the first place.
Discerning vendors and their selling Agent are more often obtaining a Structural Engineers Report at the commencement of marketing their property, either generally or because of a specific crack or structural defect which they have not repaired, which might concern a prospective buyer.
Providing a Structural Engineers Report pre sale can reassure potential buyers and provides transparency, which increases confidence for the buyer.
All too often we are asked to report for buyers at the eleventh hour, for example, prior to the exchange of contracts and the buyer becomes nervous quite unnecessarily.
Most Structural Engineers Reports stem from the General Survey (RICS level 2 or 3) link to RICS or during the Bank Surveyors mortgage valuation. Our report may, therefore, either be for the peace of mind of the buyer or might become a third party requirement. It is particularly important the Structural Engineers Report is prepared by a fully qualified, Chartered Structural Engineer (CEng MIStructE qualifications), since only they will normally have both the expertise and minimum qualifications expected by the Bank, Building Society or Insurance company. Note, a graduate Engineer or Associate Member of a Built environment profession is not a chartered Structural Engineer so do check this carefully to avoid the need for paying for two reports.
A good Structural Engineers Report should provide clear, jargon free advice indicating whether you are able to proceed with the purchase or not, and if any repairs might be involve together with an order of cost.
A discerning Estate Agent will appreciate the benefits of an early Structural Engineers Report, to indicate anything serious and for the vendor to have a report they can show to prospective purchasers. This can avoid the last minute problems created by waiting to see whether the buyer or their Surveyor or solicitor calls for a last minute Structural report.
Buyers Surveyor or valuation survey
The majority of Structural Engineers Reports stem from a general Survey of some sort, whether for the buyer or the lender. If they are via the mortgage or Insurance provider they will be essential. If they are for your own peace of mind but a strong recommendation by your GP Surveyor then of course most people will take this advice. It is important, however, to clarify with the Surveyor and specifically what the structural concerns are. For example, are they confined to one particular crack in a bay window, or are there general concerns for the entire property. Most firms of Engineers offer two distinct types of report with different price points; either a specific defect report only or a more general movement report.
A discerning conveyance solicitor will strongly recommend obtaining various specialist reports or a Surveyors report. This might not be confined to cracks and movement but increasingly common is if there has been any structural alterations, walls or chimneybreasts removed etc without Local Authority Building Regulations consent. Note this is not the same as Town Planning or permitted Development rights.
The bank or Building Society will need to understand whether any structural issues raised by the Surveyor are serious. The context for this is financial risk generally but particularly in the unlikely event of a repossession and whether the property is easily resold.
If there are expensive structural repairs involved and a mortgage applicant is heavily dependent on a large mortgage with few savings, they might not be able to fund the repairs.
Whether for a current owner or for new Insurance associated with a purchase and mortgage offer, Insurers play an important role which is often misunderstood.
For an owner, an Insurance company may receive notification of an insurance claim for repairs. For a buyer, the prospective Insurer will want to know whether there are any current problems with the property or whether there is pre-existing damage.
Insurers are only in the business of Insuring for certain repairs which are not covered by routine maintenance; for example, fire, flood or subsidence. They are not interested in general maintenance, routine repair or neglect. Crucially they only deal with essential repairs to subsidence damaged property, for example, and are not obliged to prevent similar damage reoccurring in the future. They do not deal with defective design or workmanship issues by a builder or a designers' shortfall. A more detailed article will follow.